The Ahwatukee Children's Theatre is inviting all eligible maidens and gentlemen to attend their summer production of "Cinderella, the Enchanted Edition" at the Chandler Center for the Arts on June 30th and July 1st. This production begins their 2012/2013 season in a big way with beautiful sets, props and costumes and even a full size Cinderella coach that will bring out the true magic and wonder that is live theatre. Based on the 1997 Disney remake of the classic Rodgers and Hammerstein version, audiences will be singing along with the tunes made famous by Julie Andrews, Brandy and Whitney Houston. Even the most cynical of minds will be convinced that faith, a little magic and a Fairy Godmother can make anyone's dreams come true!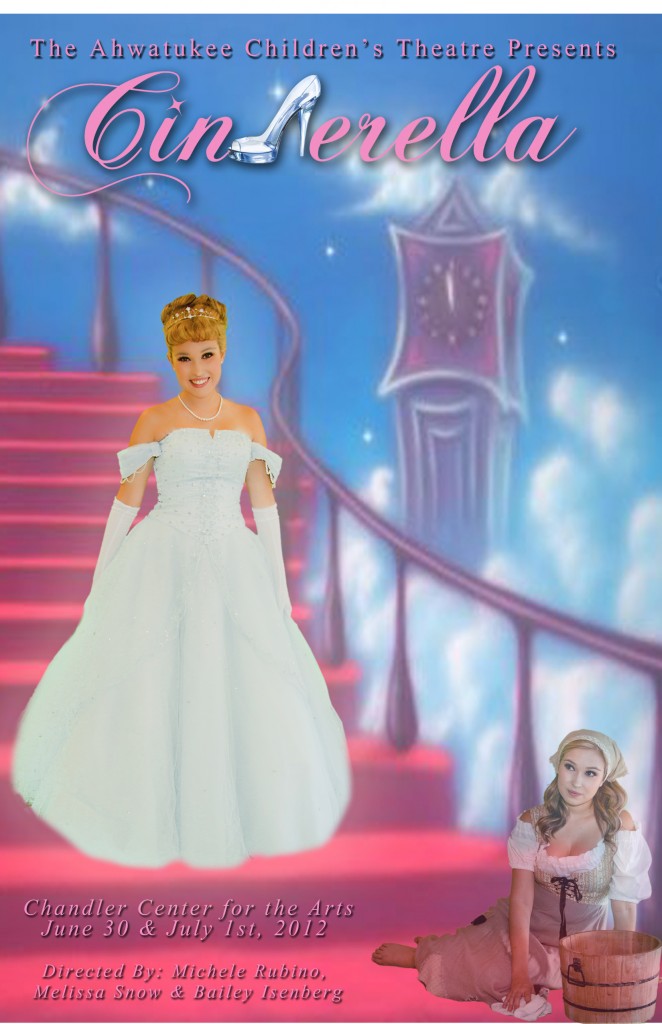 The cast is comprised of amazing local talent ranging in age from 4 through 19. If younger audience members are so inclined, they can dress up in their own royal attire, attend the show an hour early, play and pictures taken with princesses from several famous fairy tales and movies.
Tickets start at $10.00 and can be purchased at Ticketmaster.
Showtimes:
June 30th
2pm & 7pm
July 1st
3pm
Have your little princess dress up for the show and then meet some of their favorite princesses before and after the shows!   Get your tickets now….or win a family set of 4 right here on EVMG!  Tickets will be for the Sat showing at 7pm!   You must be able to attend that showing and you will pick up your tickets from will call before the show.