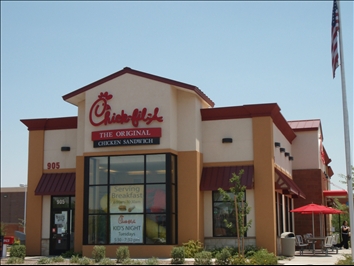 SEA LIFE will be at Chick-fil-A Mesa Riverview for Kid's Night on Tuesday March 20th (5:30-7:30pm).
SHARKY will be there to greet the kids and they can enter to win tickets to SEA LIFE so they can visit the Sea Turtle.  EVMG recently visited Ziva the Sea Turtle.
Kid's Nights are every Tuesday night from 5:30-7:30pm.  The activities vary, but are always fun.
Also did you know you can sign your kids up to get special recognition on their birthday.  Here is the direct link to check it out!
Each Chick-fil-A might be a little different with their promotions, so it's best to check your location before heading out.