This post was originally shared by Janice at Celebrating Family and is used with permission.

Modern times can seem so rushed and hectic. Sure, we have running water, antibiotics, and deodorant, but sometimes I wish I could unplug and go back in time. Maybe that is why I simply love the Renaissance Festival and have made it an annual tradition in my family. If you are an Arizona resident, I encourage you to do the same.  If you live outside of Arizona, why? But seriously, even if you live outside of Arizona, be sure to swing by and visit the Renaissance Festival next time you visit. It is hard to sum up such a fun, eclectic, and entertaining destination, but it is a rousing journey back in time with fun shows, fantastic food, revelry, and lots of interesting and colorful people. Huzzah!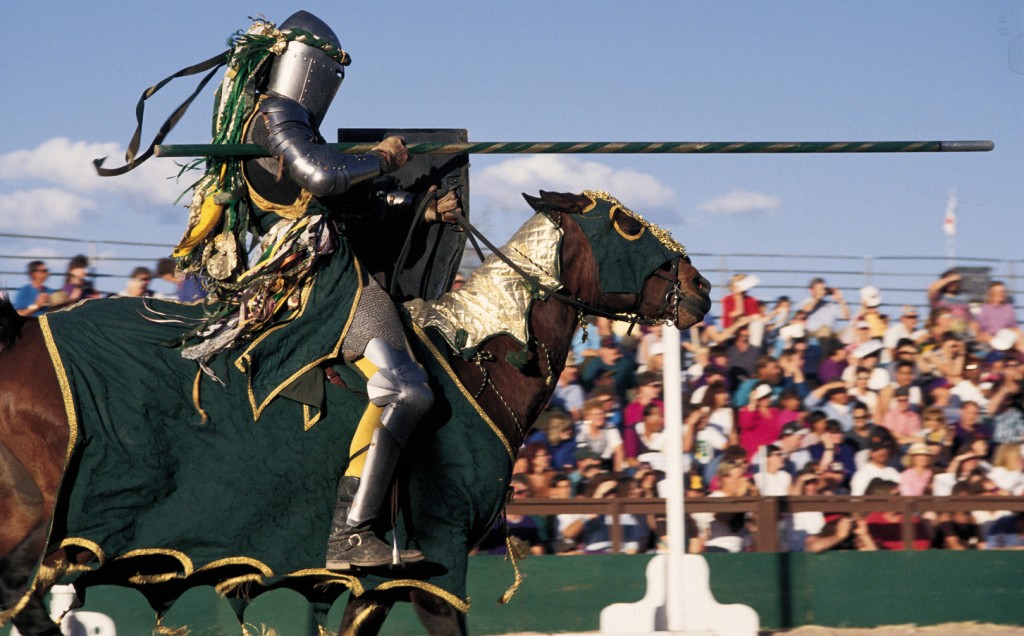 The most popular shows at the Arizona Renaissance Festival are the Joust Tournaments, which take place several times a day with a building story-line. Four knights compete for the King and Queen's pleasure and there is even some sword play and a battle to the death. Kids love this show because despite the violence of it, there is some humor and a lot of audience participation. Even though the bigger shows are amazing, make sure you stop to watch a few of the smaller shows and demonstrations.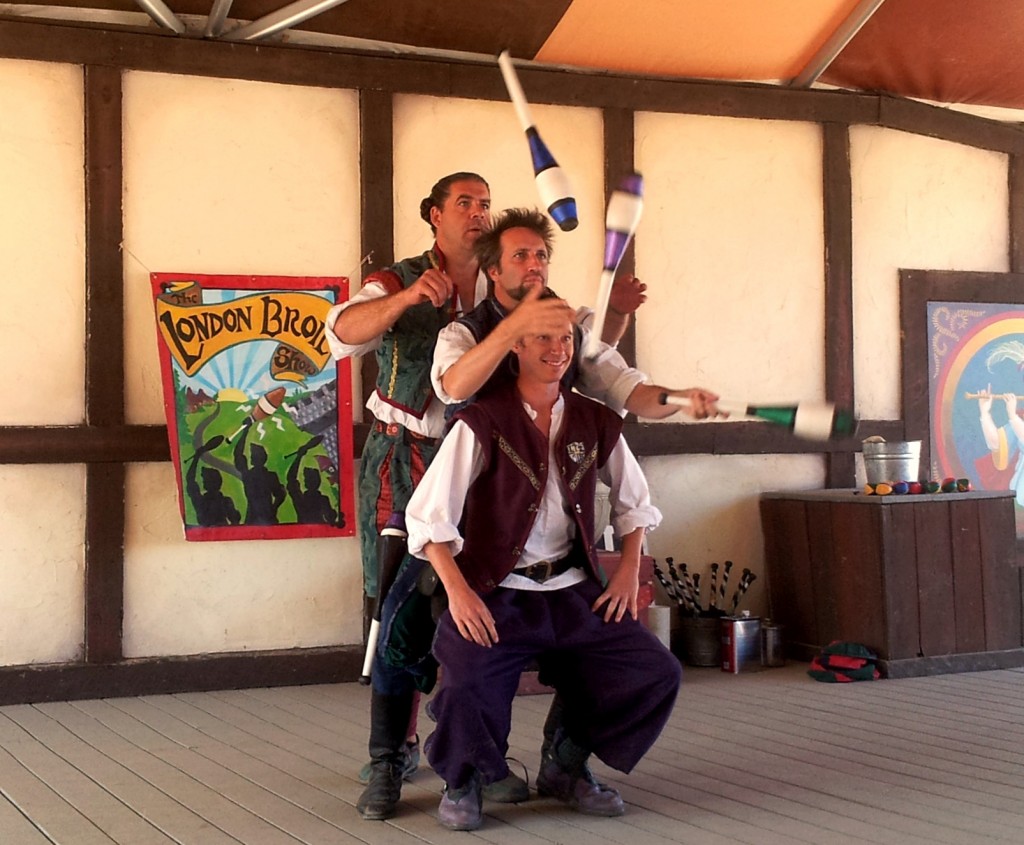 The rides at the Renaissance Festival are truly original. They are colorful, inventive, and human-powered. Check out this amazing and child-pleasing rocking horse.
The food at the Renaissance Festival is hard to resist, so I don't. Meat is not a large part of my diet, however I do eat a turkey leg every year when we attend. The turkey legs are delicious and there is something very authentic feeling about walking around the Renaissance Festival gnawing a hunk of meat. If turkey is not your thing, try steak-on-a-stake, fish and chips, a calzone, a salad, or countless other options.  Oh, and they have chocolate, coffee, tea, and ice cream. Fabulous.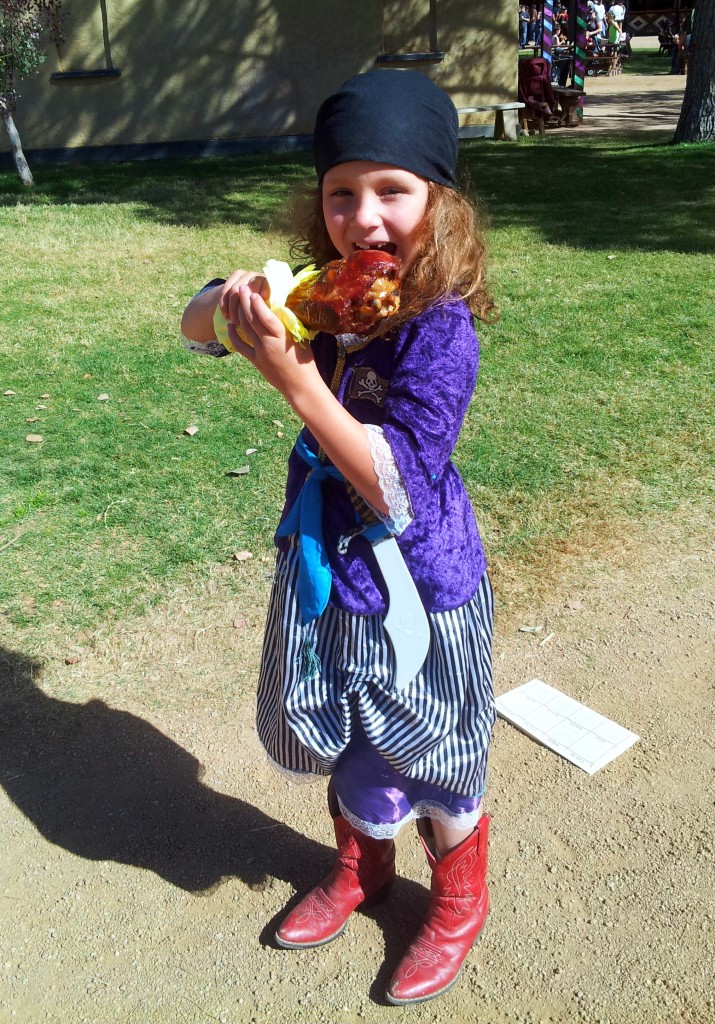 My favorite show at the Renaissance Festival is the Art of Falconry show. It is entertaining, educational, and at times, unpredictable. The birds are beautiful and the falconer is knowledgeable and humorous. Take a look at this beautiful bird.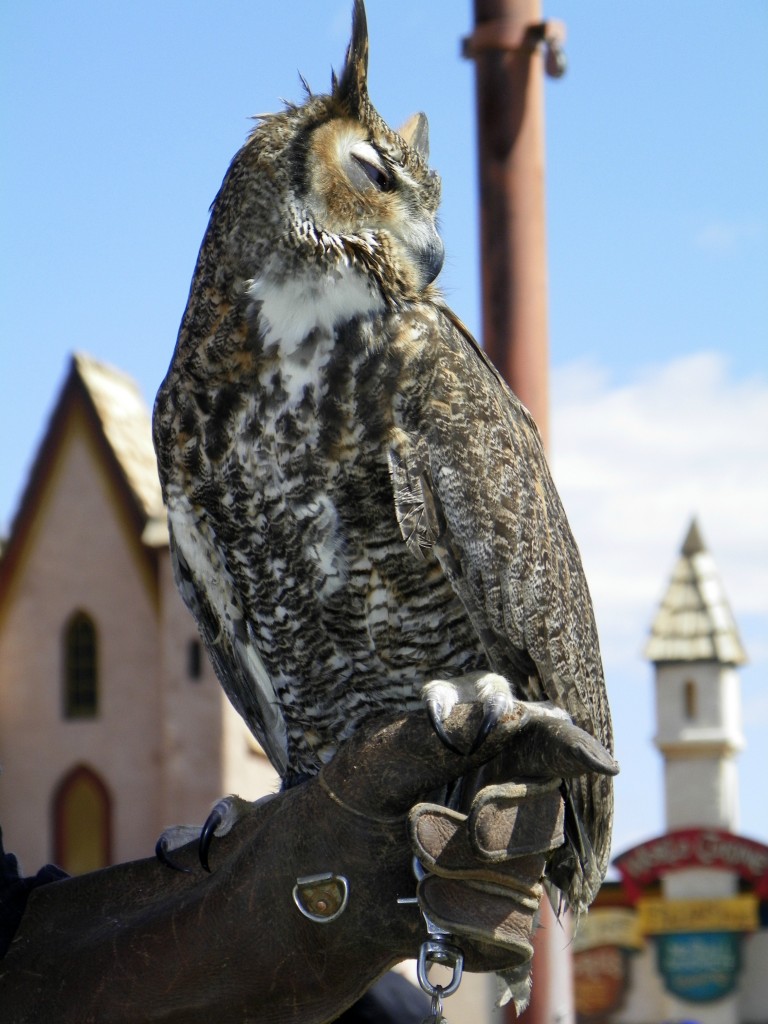 There truly is something for everyone at the Arizona Renaissance Festival. If you go, and you should, bring cash for the rides, and consider bringing extra spending money to buy something from one of the incredible artisan stores. Also, let your hair down and step out of your comfort zone. Why not take a ride on the magnificent dragon slide?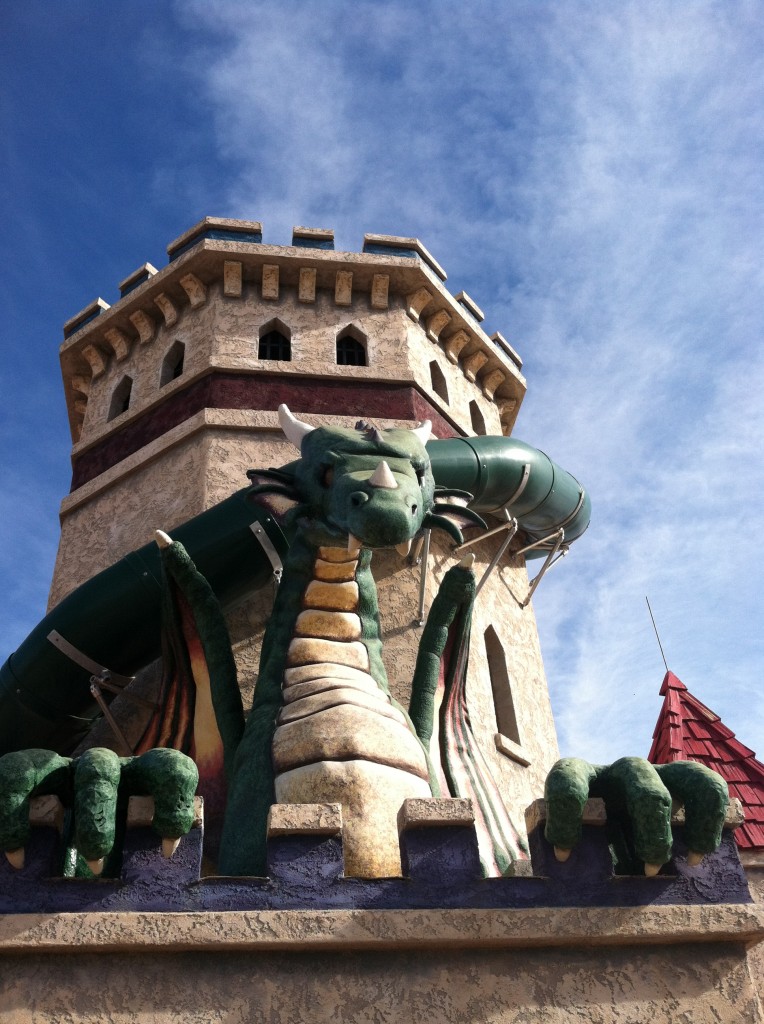 Finally, one aspect of the Renaissance Festival that I just love is how so many people come dressed in costume. But do not worry if you only have modern duds because you can rent or buy something to wear when you get there.