So, by now you know there is controversy over the newest Disney live-action film, Beauty and the Beast.  I attended the media preview last week and can't wait to share my thoughts.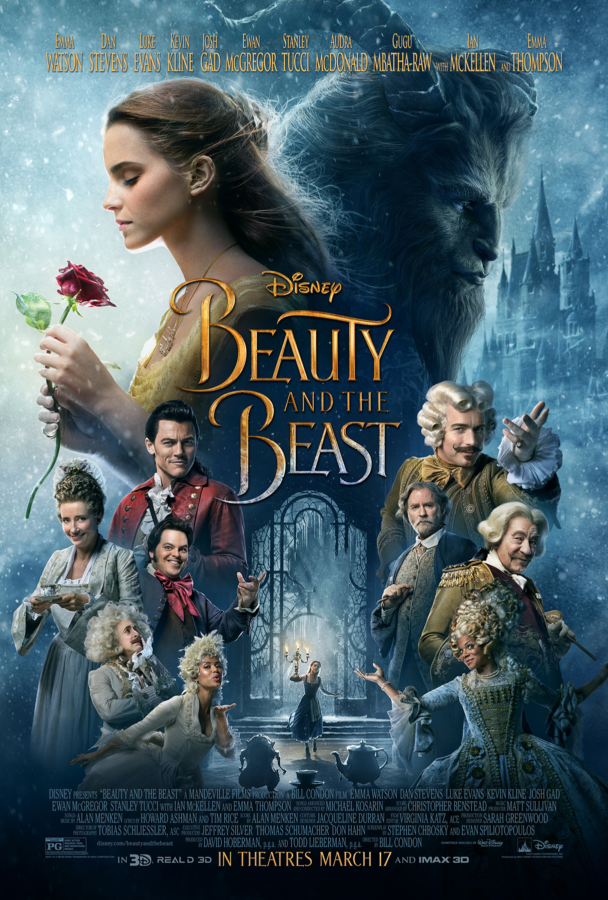 This movie is the live-action retelling of the 1991 animated movie. This live-action version keeps with the classic songs that everyone knows and loves with a few new original songs, plus a few new scenes that you'll love.  I'll let those scenes stay a surprise for you, but they are a wonderful addition to the storyline.
It's a story of love and bravery with beautiful cinematography.  I did not see this movie in 3D, but there are several scenes that would be amazing in 3D.
The cast for Beauty & the Beast is amazing, which includes Emma Watson as Belle, Dan Stevens as the Beast and as the Prince, Luke Evans as Gaston, Kevin Kline as Maurice, Josh Gad as LeFou, Ewan McGregor as Lumière, Stanley Tucci as Cadenza, Gugu Mbatha-Raw as Plumette, Audra McDonald as Garderobe, Ian McKellen as Cogsworth and Emma Thompson as Mrs. Potts. And Josh Groban singing one of the new songs.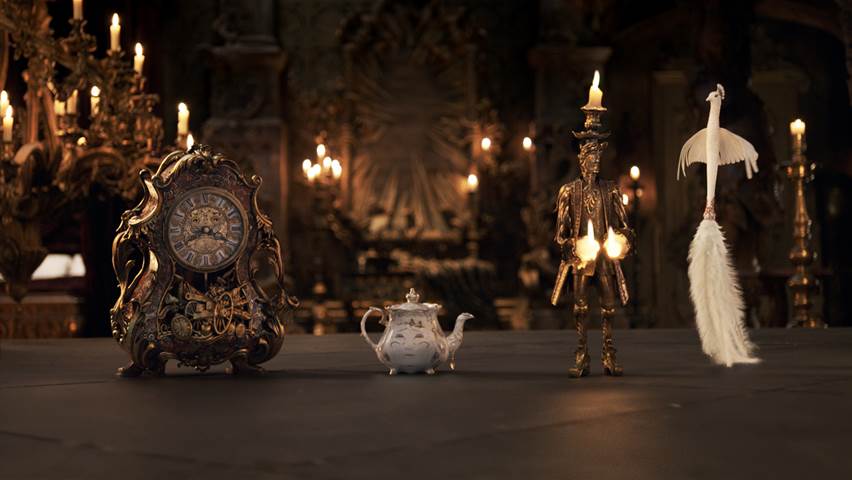 The question on everyone's mind….is there really a gay scene?  Short answer: Yes.
While everyone's feelings on gay relationships is different, let me explain the scene for those that are wanting more details.  To start, LeFou definitely is infatuated with Gaston, but it's unclear in what sense. Is it because he's Gaston's side kick, wants the same attention Gaston receives from the ladies, or what.  Had I not heard of the "gay subplot" rumors I wouldn't even had given it a second thought as it seemed pretty standard side-kick sort of flattery and attention.
Then the scene that everyone is wondering about.  It's at the very, very end of the movie and lasts maybe 2-3 seconds.  During the final dance number after Beast is turned back into a man, party guests are dancing and changing partners often.  LeFou ends up partnered with another man, they look at each other and LeFou raises his eyebrow.  That is the big scene in question. There is no kiss as I've heard through media reports.
Most of this innuendo will likely be missed by younger viewers.  If this concerns you, you could be ready to leave the theater during the dance scene or distract your kids.  It really is a very fast scene and could be missed if you look away for a second.
I've purposely stayed away from other commentary on this movie so I could give y'all my unbiased thoughts.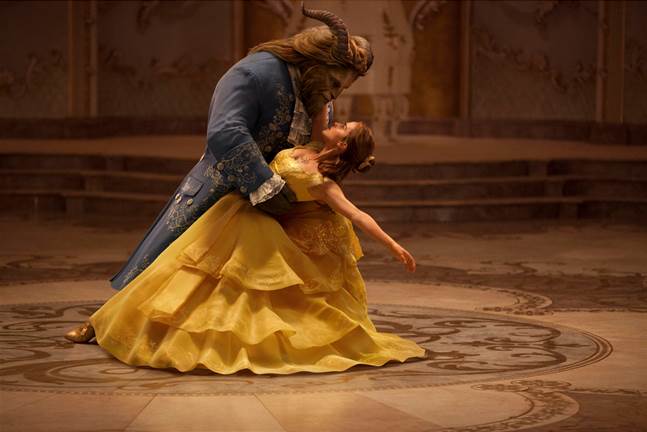 As in the animated movie, there are two scenes with wolves that could be potentially scary for younger viewers.  But since it's more realistic than the animated version it very well could frighten some children.
Should you take the kids?  This one is up to you.  Every family has their own feelings on the subject, but I hope my comments help you make an informed decision.  Will I take my kids?  Yep.
Beauty & the Beast opens nationwide Friday (3/17).
Facebook | Twitter | Instagram| Official Site
Rated PG, Run Time 129 minutes, #BeOurGuest
Disclaimer: I attended a media screening of this movie.
EVMG Newsletter
Subscribe to get our latest content by email.