Wondering what to think of the Captain Underpants movie? I used to roll my eyes at the kids when they mentioned Captain Underpants and wanting to see the movie…find out what I thought, what the kids thought, and if it's worth seeing.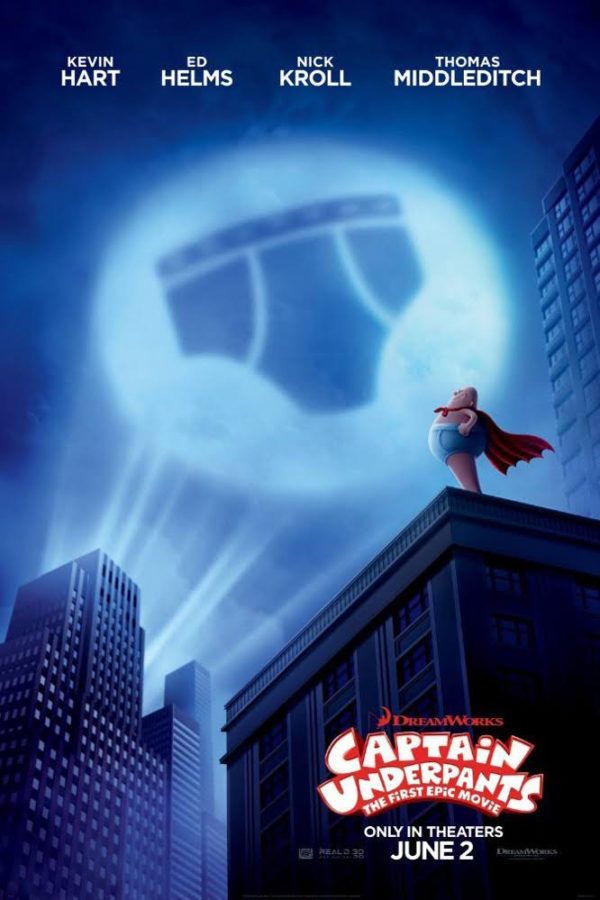 Best friends & pranksters, George and Harold, spend their free time creating comic books.   But, when their principal threatens to separate them into different classes for pulling one too many pranks on him, the boys accidentally hypnotize him into thinking that he's a "ridiculously enthusiastic, incredibly dimwitted" superhero named Captain Underpants.
The movie is based off the best selling books and is full of comedy superstars like Kevin Hart and Ed Helms.  My kids loved the movie (this is the first time they were willing to tell the movie representatives what they thought because they loved it so much). I had no idea what the movie or point of Captain Underpants was, but I figured it would be overrated and full of potty humor.  Well, yes there were the potty jokes, but it was absolutely hilarious.  I don't think I've laughed so hard at a kids cartoon movie before. There were plenty of jokes just for the adults which made things even more funny.  
We all love the movie.  It really was surprising good and hilariously funny.  My kids told me to tell y'all that you have to take your kids to see it!  If you aren't a fan of potty humor than you might need to skip or least see it first before taking the kids.  Nothing is inappropriate really, just things like Professor Poopypants, a toilet being used as part of the evil plan, and of course Captain Underpants.
Captain Underpants opens nationwide Friday (6/2/17).
Facebook | Twitter| Instagram| Official Site
Rated PG, Run Time 89 minutes,#CaptainUnderpants
Disclaimer: I attended a media screening of this movie.
EVMG Newsletter
Subscribe to get our latest content by email.