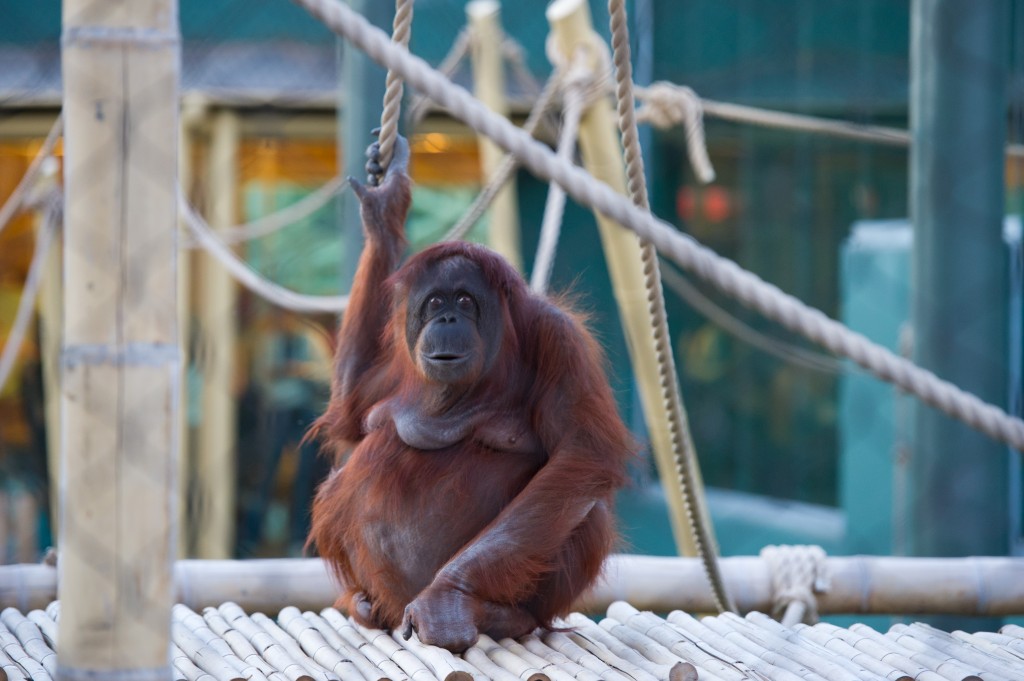 One of my favorite places to visit at the Phoenix Zoo is the orangutan habitat, especially since the remodel. The orangutan family is so interactive and I have really enjoyed watching the young Kasih grow up. On our last visit to the zoo, we noticed that Kasih's grandmother, Duchess, was not as active as usual. Just a few days later we heard a news report that she was dying of cancer. Unfortunately Duchess passed away last week.
Duchess was born in the wild around 1960 where she was orphaned and was one of the original animals at the zoo when it first opened in 1962. She birthed seven offspring, outlived four of them, and is the mother of current zoo resident Bess and the grandmother to Kasih. I am so very glad that she got to spend over a year in her beautiful new home. Thanks for the memories Duchess.
EVMG Newsletter
Subscribe to get our latest content by email.