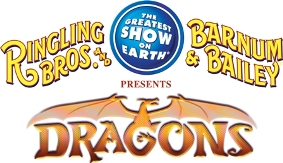 My family and I got a chance to see the circus opening night, last Wednesday.  I was expecting it to be pretty much the same acts as all the other Ringling Bros & Barnum and Bailey circuses.  Yes, it had a lot of the traditional circus acts, but there were some great new acts that I had never seen.
There were Shaolin warriors who did amazing stunts like jumping through a spinning hoop of knives that was lit on fire….all while blindfolded.  Also there were girls doing acrobatics in "glass" bubbles hanging from the ceiling. It was amazing to see.  I loved every minute of if it and so did my kids!
There is still time to take in a show and check out my post last week with a discount code!
WHEN:           Wednesday, June 27 – Monday, July 2
Sunday, July 1            1:00 PM & 5:00 PM
Monday, July 2           11:00 AM
WHERE:         US Airways Center – 201 E. Jefferson Street  Phoenix, AZ  85004
TICKETS:      Ticket prices are $15, $25, $40 (VIP), $60 (Front Row) and $90 (Circus Celebrity)
Kids tickets (under 12 years) are only $10 each (restrictions apply to price levels and performances)
All seats are reserved; tickets available thru Ticketmaster.com, charge by phone at 800-745-3000 or visit the US Airways Center Box Office. 
Disclaimer: I was provided tickets for my family to help promote and to write a review. I was not required to write a positive review…all opinions are my own.
EVMG Newsletter
Subscribe to get our latest content by email.