Hi! My name is Ashley and you can also find me over at Cute as a Fox Creations. I really love creating and I blog about crafts, DIY projects, edible crafts, recipes, and just about anything else I find interesting. I am an Arizona native and I lived in Tempe for my first 23 years of life. Now I live in Southeast Phoenix with my husband of nearly 8 years. I am currently a stay-at-home mom with a 6 year old boy and a 4 year old girl.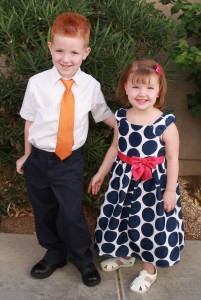 I am so excited to be a part of the East Valley Mom Guide team. I have always loved exploring Arizona, and I love that I get to share those fun adventures with you. My in-laws live in far East Mesa, and I have a sister in the far west valley, so I definitely get around!
Here are a few random facts about me:
My son is currently attending the same elementary school that I went to in Tempe.
I graduated from Arizona State University with a BA in Computer Information Systems. That is why I love blogging and technology so much!
My husband and I met in our last semester at ASU and we both have the same degree. You can bet we have just about every tech gadget there ever was.
I love to read. If you have any book recommendations, I would love to hear them!
I have an extreme

irrational

phobia

fear of scorpions. The only time I want to leave Arizona is when I come across one!
When I was younger I wanted to be a construction worker. I thought it seemed like so much fun to work with your hands and use that fun equipment.
We are a tad behind on official family portraits, but I do love this one.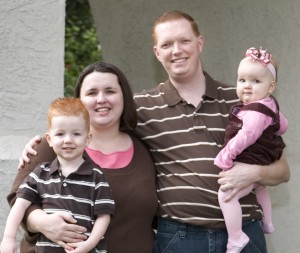 EVMG Newsletter
Subscribe to get our latest content by email.