This post is in partnership with ASU Gammage.
Cabaret the Musical is perfect for date night or even a girls night out, so leave the kids at home and grab a glass of wine before heading into the theater.

This is the second time my husband and I have seen Cabaret, but it's been many many years.  The first time we weren't really sure what to expect, but I can tell you going into it the 2nd time we were so excited and couldn't wait to see it again.
The show was great, the entire cast was fantastic and full energy and the Emcee was so fun and flamboyant that you just have to love him.  You'll walk out of the show humming the songs that will be stuck in your head for days.
One of the things I love most about Cabaret is that the actors are singers and dancers and are also some of the musicians for the band.  It's an amazingly talented cast!
Cabaret is for mature audiences and is not suitable for children or really even teens.  It is however; a great date night show and there are still a few tickets left for the shows this week.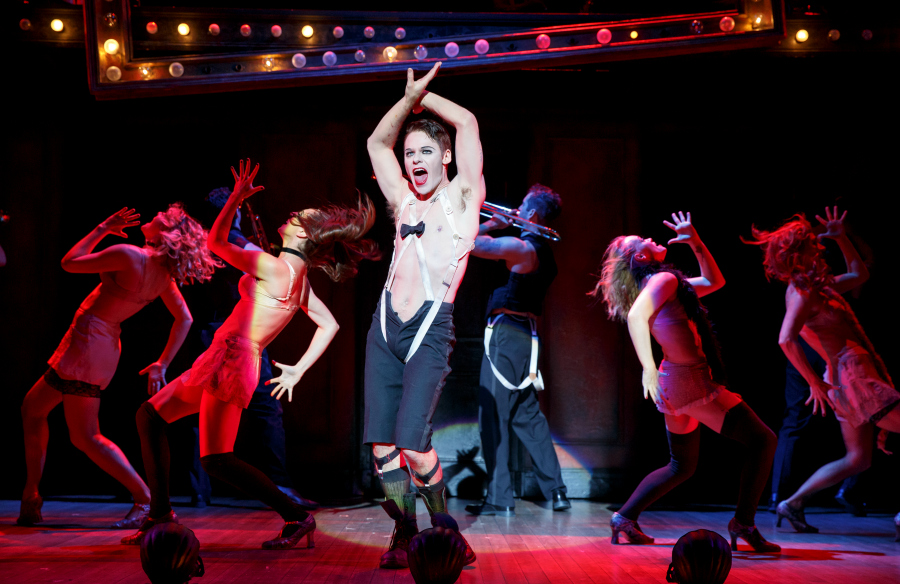 "Direct from Broadway, the acclaimed masterpiece returns to Tempe! The critically acclaimed and award-winning Roundabout Theatre Company is proud to present Sam Mendes (Skyfall, American Beauty) and Rob Marshall's (Into the Woods and Chicago, the films) Tony Award®-winning production of CABARET.
Come hear some of the most memorable songs in theatre history, including "Cabaret," "Willkommen" and "Maybe This Time." Leave your troubles outside – life is beautiful at CABARET, John Kander, Fred Ebb and Joe Masteroff's Tony-winning musical about following your heart while the world loses its way."
Learn more about 2016-2017 Broadway Season Here and Here!
Follow ASU Gammage on Facebook | Twitter | Instagram
Disclaimer: This post is part of my ongoing partnership with ASU Gammage. All opinions are my own.
EVMG Newsletter
Subscribe to get our latest content by email.